Facebook Live allows just about anyone to immediately start streaming live video from their phone or their computer. And while it may seem that almost everyone seems to be doing it nowadays or that it's something that only young people or performers tend to do nowaday, you'd be surprised at the serious players who are starting to sell live on Facebook.
While Facebook Live Selling is meant to be entertaining, it is serious business. And those who do it well can make some serious money. But it's not easy.
So we at Upmesh have put together the most comprehensive guide on Facebook Live Selling out there based on our observations as well as interviews from our customers.
Who should do Facebook Live Selling
Live Selling: 3 common misconceptions
5 step guide to starting Live Selling
Do you need Live Selling software? When?
Who should do Facebook live selling?
At the surface level, Facebook Live Selling seems so easy to do – get some clothes or food, open the Facebook app on your phone and click "Live". Start liveselling immediately! It seems so easy that you can almost expect it to be turned into one of those irritating ads promoting some eCommerce side hustle that we always see on Youtube and try to skip.
But nothing can be further from the truth. It is hard work.
Let's break it down. There are generally 3 kinds of successful livesellers:
Hobbyists -> Live selling as a hobby and for some side income
Businesses -> Live selling to go beyond traditional brick-and-mortar
Wholesalers -> Live selling to reach consumers directly instead of through distribution channels
Hobbyists
Usually selling out of their own home, Hobbyists have a genuine interest and passion for the items that they are selling be it fashion, food or gadgets. They find joy in looking for unique goods and sourcing out reliable suppliers, instead of just the usual products that anyone can buy through common channels like a neighbourhood store or online.
Often they start down this path by trying to solve their own problems because they have needs that are underserved by the market. One example would be Hally Apparels, specialising in hijab fashion, which is often underserved in Singapore. Hally Apparels started because most of the hijab fashions options are the usual apparel choices that can be found in shopping centres or more traditional attire that doesn't appeal to a younger, more fashion conscious crowd.
Over time, these hobbyists find that they receive a number of enquiries on the products that they have, and on top of that derive personal satisfaction in sharing their finds. Finally leading them to start their own live selling channels. But ultimately, it is still a hobby that happens to give them some additional side income, but it's definitely not something that allows them to quit their day jobs.
Businesses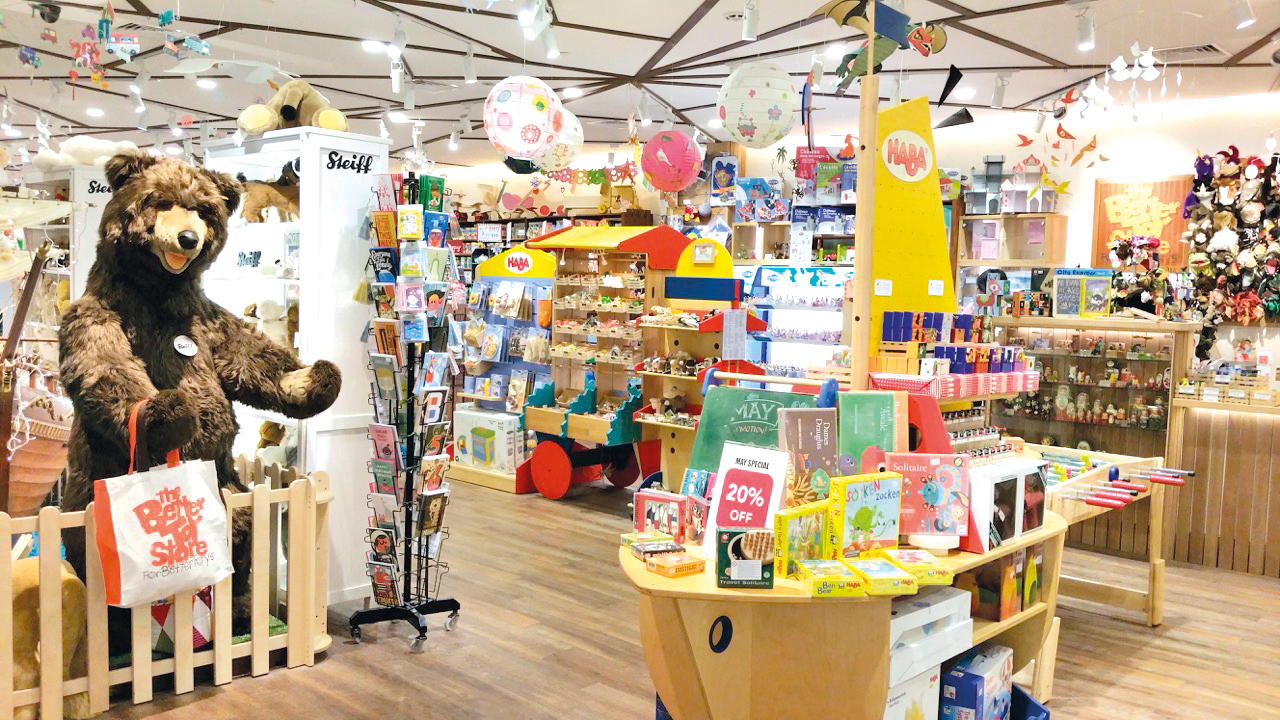 Although accelerated by Covid and the circuit breaker, businesses have always been looking for additional sales channels to increase their revenue. Increasing their number of shops will only increase the brick-and-mortar costs, eCommerce websites are a good starting point but face the difficulty of needing skills like digital marketing and SEO hacking.
Liveselling enables them to go beyond brick-and-mortar constraints while being easier to succeed in than an already crowded eCommerce space. Instead of paying for a website, hiring a new employee for digital marketing, they can start with the existing tools that they have -> a phone, their existing inventory and their personalities!
Xin Hong Fresh Fruits sells fruits in a wet market in Ang Mo Kio. Choosing to adopt eCommerce would mean he needed to invest in a digital marketer or find the time to develop his own skills, following which, spending a minimum amount every month on digital marketing. Instead, he chose liveselling instead, as he still gets the same effect of selling online without having to invest heavily in eCommerce. On top of that, by asking his viewers to like and share his stream he taps on their network to advertise for him at no additional cost!
Wholesalers
Wholesalers don't sell directly to customers, instead they sell to their distribution channels like NTUC, Sheng Siong, or John Little and leave it to them to find their own way to sell their goods. While we can see that some wholesalers like QB Food have begun trying to sell directly to customers through an eCommerce website as well as retail shops of their own (Foodie Marketplace), they still face the same problems that businesses like Xin Hong face when trying to move online.
Angliss Marketplace is set up by one of the largest fine food wholesalers in Singapore. For it to make business sense, it needs scale to succeed, and Angliss tapped on its unique strengths that made it such a powerhouse to turn its liveselling into a success. Namely, their inventory of unique products, and letting customers tap on their access to low prices.
On top of these advantages, Angliss has made it a point to make sure that each livestream is educational and entertaining by inviting chefs to come on their livestream to cook during the show; educating the viewers on how to cook the food that is being sold.
The common ingredients for successful liveselling
Firstly, unique products that cannot be easily found elsewhere.
Secondly, getting the audience to see value in the livestream to convince them to share it with their network and building your audience.
Thirdly, a unique brand that viewers enjoy and can identify with which leads them to trust the recommendations that are being made.
If the plan is to simply buy some goods off the shelf, do a song and dance on stream and hope that by selling as cheaply as possible will bring success then it is better not to start. Anyone who doesn't have these ingredients and hopes to simply attract viewers based on price are better off not starting at all.
So do yourself a favour, ask yourself these questions first before you start and save yourself from months of misery asking yourself why didn't it work like you thought it would.
---
3 common misconceptions about Facebook liveselling
Before we go into the meat of the article, we need to clear up the common misunderstandings that most newbies to the liveselling scene have. These misunderstandings can often make or break the success of the show. And sometimes one bad experience can be all you need to make you decide it's not worth your time, or worse still, make your audience feel turned off.
Misconception #1: It's just like a Mediacorp show
It's very natural to treat this exactly like the kind of variety show that we used to watch in our childhood, or even still watch today. Prepare the hosts with a script and get them to walk through the shop to show off the uniqueness of the pieces.
Telling a story to bring up the interest of viewers and continuing the story till you feel that the time is right before beginning to sell.
Let me assure you – don't worry about being too direct! Your viewers were attracted to your event and chose to watch your live stream because of your promise of sales! They chose to watch you because they read about your unique products and special prices. They are there to buy!
So just go straight into it and start selling! But that brings me to the second misunderstanding.
Misconception #2: All you need to do is turn on the camera and dance
There's a very important difference between a normal TV broadcast and a livestream. When you are on TV you can't see or hear the audience interact with you. So you can just do whatever it is to make them interested and start selling.
Noooooooooo!
Firstly, your audience can immediately comment and interact with you in real time. It is no longer one-way but two-way. This means that if you keep ignoring the interactions or not playing along with the interactions, the audience will feel like there is no point watching because they are just being ignored. Worse still, they will feel like they are only useful to you as a customer, and they will turn off.
Secondly, the audience is not there for songs and dances, or small gimmicks that you think can entertain them. They are there for your personality, for your unique way of being real when interacting with them. They are not there to see you copy the latest BTS dance moves, they are there to see your own unique personality.
Which brings us to the third and last point.
Misconception #3: If Wang Leican be vulgar so can I
Wang Lei scolds his audience in Hokkien, and sells thousands of fish in an hour.
So why can't you do the same? Because that is his brand. We are not saying that you are meant to completely abstain from vulgarities. The most important thing here is to build your own personality, your own star power that will draw in viewers who enjoy your unique personality.
This is what makes Facebook live streaming so different from TV. In TV there are only one or a few stars live at that one time, they have to appeal to as many of the possible viewers to make sure that they don't switch channels.
But Facebook has thousands of streams going on at any one time. This also means that to stand out it becomes all the more important to develop your brand. And instead of just trying to appeal to as much of the audience available at any given time, like in TV, the difference is that you need to reach more of the audience that enjoys your brand. It's the difference between trying to appeal to as many of the 100 viewers watching you versus trying to reach the 1000 viewers who enjoy your brand.
To summarise, live selling is about building your own brand, reaching out to the audience that enjoys your brand and not being afraid to sell!
---
5 steps to getting started with Facebook Live Selling
The objective of this guide is to help nudge you through the essential steps of liveselling so that you can start with a bang.
Step #1: Prepare your Unique Value Proposition
If you are a hobbyist, what is unique about the goods that you are selling?
If you are a business owner, why do your customers keep coming back to you?
Don't try to attract viewers or increase sales by cutting your prices. Instead, focus on the uniqueness of your product and remind customers that they are watching for your unique products and personality, not for low prices.
Step #2: Prepare your logistics!
It's boring, but important. How much stock do you plan to sell, what prices will you charge? How much are you prepared to slash prices if you want to clear stock?
Make sure that your stock is unique and hard to get elsewhere, it's part of your unique value proposition!
Step #3: Rehearse, rehearse, rehearse
Instead of writing a script, plan the timing of your livestream around your inventory list. Break down your inventory into three categories:
Filler/lower value items -> use these items to get the ball rolling and keep your stream going. It's okay if they don't sell when you first introduce them, you can reintroduce them later in the livestream!
Highly valued items -> These are the items that everyone wants and are looking forward to. Introduce them later in your stream to keep everyone watching.
Shock items -> These shouldn't be used often. They are there to bring up interest when you feel that the audience is starting to lose their interest or leaving your stream.
Then start rehearsing, do a few test live streams with your friends and family if you can. Get used to the feeling of talking to a camera, letting your friends and family feedback on your "selling personality" and iron out any technical bugs. Did you know that using the selfie camera to stream will cause the words on packaging being shown to be reversed?
Better to feel embarrassed in private amongst friends and family than when going live in front of strangers!
Step #4: Hype it up
Have a unique offer that also shows off your brand as the hook to kickstart the sharing. Don't just offer 5% off all purchases for new customers, offer 5% off the Ultra-Fresh Sea Bass that only you can provide. Roll out the offer and don't stop publicising it, and encouraging people to share it.
Include a teaser of what makes your upcoming stream so unique. Include points such as;
What unique products are you selling
What kinds of good deals can the viewers expect
Do you plan to have special events or guests?
Publicise! We're written a guide in case you're wondering how to get your first viewers, or if you already have social media followers how you can convert fans into buyers. You can also share your upcoming live streams with:
Friends and family
Facebook groups such as
But don't forget to follow the group rules when you publicise!
Step #5: Plan for the followup
Your first live selling session may or may not be a success. The only way you can make it successful is by consistently delivering a series of exciting live selling sessions that your viewers enjoy.
So while they are watching you stream right now, you need to give them a reason why they should watch your next stream. And you need a way to keep reaching them.
The minimum is to ask them to "Like N Share" and ask them to post "LNS" after they have done it. But to make it more attractive for your viewers to "Like N Share", you can use tactics such as a lucky draw of new "Likers" to give them a special gift, or discounts for newcomers. Don't forget that sometimes, just a simple thank you can go a long way. Your viewers want to be "seen" and respected.
Once the session is over, immediately begin taking payment and planning for delivery. This is where you have one last chance to make a good impression.
Imagine getting a parcel with a plain shipping sticker on it, or a customised note (maybe even handwritten) thanking you and reminding you of when the next session will be. Which makes you feel better? Live streaming is more than just a sales channel, it's actually a very direct way for you to build connections with your customers, and encourage customer loyalty from them so that over time you have a steady base to support you.
Anything else to note before live selling?
Relax, take a deep breath and interact with your customers. Facebook is a two way channel that allows interaction, don't fear it, embrace it.
Adopt the mindset that these are all friends that you haven't made yet.
Remember, if they didn't like you, they wouldn't be spending their time watching you!
---
Do you need live selling software? When?
When you are first starting out, there is no real need for live selling software.
Yes, really.
It's too soon to choose a software just as you are starting because you haven't decided on a format for your shows, nor are you completely clear yet on what are the problems that you want to solve.
Liveselling software tends to cover the following areas:
Capturing comments from viewers as orders
Support live selling formats like auctions, promo codes etc.
Tracking how much stock has been sold and remains during the stream
Tallying the total orders for each customer, delivery method and price
Invoicing the customer and receiving payment
While every software provider will tell you it can do everything, the truth (as we all know) is that not every piece of software can do everything.
So what to consider when choosing live selling software?
There are four key areas to be clear on before starting the search:
Which part of the session do you need the most help with? Before, during or after?
What liveselling formats are you using?
What is your manpower planning?
Is buyer experience important to you?
Do you have enough storage space to keep stock while waiting for payment?
Comments capturing is a minimum feature that is offered by all the software suites in the market. However, not all of them can support promo codes or auctions. Furthermore, not all of them are good at tallying orders and payments.
That's where the issue of manpower comes in. Some livesellers use the software to capture orders and rely on part-timers to come in to help with order tallying and fulfillment. Others prefer to have full-timers come onboard to help throughout the stream with inventory tracking all the way to fulfilment.
Buyer experience is also an issue as some software store buyer details so that repeat buyers don't need to key in their details. But some software suites do not have such a function.
Last but not least, storage space. This is a happy problem that only occurs when you have sold large quantities. Because on average it takes 2-3 days of PM-ing buyers to get them to pay for their orders, so in the meanwhile, you will need a space to store orders while waiting for payment. But if you happen to have another session during that time, that means you will need enough space for 2-3 sessions of goods. This is more a problem for food, especially refrigerated food than fashion items.
And that's it! Better to be clear and not rush than to make the wrong decision and endure the pain of having to migrate all your data into a new system!
Happy selling!
We hope that you found this informative. If you liked this content and would like to see more of it, submit your email via the "Contact Us" form or simply drop us a line at hello@upmesh.io.
---